Serving Barrie, Simcoe County and Beyond
We serve law firms both large and small as well as businesses, landlords, tenants and private citizens.
---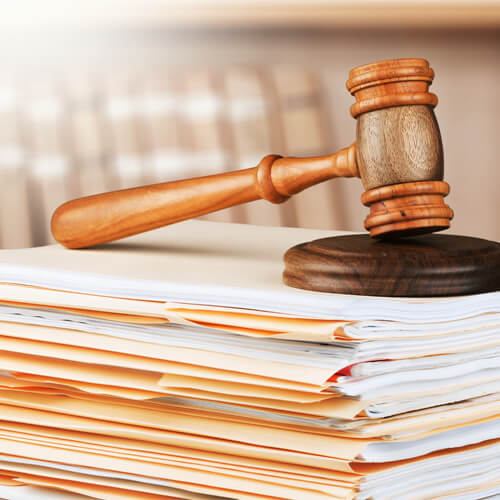 Excellence & Integrity
Prestige Process Serving is your trusted source to issue, serve and file your legal documents. We pride ourselves on our full spectrum of services which are performed efficiently and in a timely fashion. Our services include:
Having your legal documents issued at court offices in Simcoe County and all surrounding areas
Providing Affidavits of Service
Filing your documents with Family, Civil, Small Claims and Criminal Court Offices
Same day document deliveries from law firms
We are the professional process servers you can rely on every time!
WE SERVE YOU BY SERVING THEM!
Our Business is Embodied by Four Key Pillars of Service
We are committed to providing quality, professional process serving with a focus on customer service and excellent results.
PUT YOUR TRUST IN PRESTIGE PROCESS SERVING
TRUST
Our reputation is upheld within the legal field we serve and the many other individual clients. Our referrals are based on our unsurpassed performance - our clients put their trust in us.
SAFETY AND SECURITY
Serving a court document on an individual can be risky. We are here to perform this service for you because your personal safety and security, as our client, are of the utmost importance.
PROFESSIONALISM
Confidentiality, discretion, integrity and respect are qualities we firmly believe in at Prestige Process Serving. We are full-time, professional process servers committed to providing the highest standards and support for our clients.
RESULTS-DRIVEN
Our experienced team uses an investigative approach with attention to detail. This allows us to provide excellent service to our clients that our strong reputation is based on.
---
What Our Clients Are Saying
"They are extremely efficient and prompt. They are friendly. They keep you updated every step of the way. They go above and beyond to ensure your service and court filing is done quickly and correctly."
– Carolyne
"Great experience from start to finish - quick to reply to all emails and always provided me with updates. This was an urgent matter and it was dealt with promptly. Definitely recommend Prestige!"
– Jamie G.
"Extremely happy with the service they provide. Very prompt, great communication. I would not use anyone else."
– Betty & Brent H.
"Excellent service. I would give 10 stars if I could. They go above and beyond. I've had a few same day urgents (honestly, not ready by me until after noon hour) and service and filing (even in Toronto) has always been done to the very best of their ability. You will not be disappointed."
– Wanda M.
"The staff at Prestige Process Serving do their job efficiently and effectively beginning with daily court filing in town and out of town to serving my issued documents with prompt results."
– Susanne W.
"Very professional and punctual! Great service and communication throughout. Wouldn't choose any other company now."
– Teresa B.
"They go above and beyond when serving documents. They keep you updated on their progress and let you know once the documents have been served."
– Tonya O.
---